Staff
Here at Broadview Heating we pride ourselves in offering the best customer service experience possible for our customers. We are an Angie's List Super Service Award provider and an A+ accredited member of the Better Business Bureau since 1978. We do follow up calls for every service for our customers, to keep lines of communication open. We use this feedback to reinforce our successful daily practices and make changes where needed.
You can even ask for your favorite by name when making an appointment at 440-526-7310. Please visit the individual member links (currently under construction) to learn more about our staff.
Technicians
Our Rheem Pro Partner technicians provide quality customer service in many ways. We strive to be on time, respect your home by providing a clean working environment, and keep you informed about the repair work needed on your home. We also take the time to listen to your questions and concerns as your customer satisfaction is our #1 priority.
You can be assured that your Rheem Pro Partner technician has been provided with the best training and equipment available. We will use our service training and product knowledge to provide the best fit for your family's needs.
Office
Our office staff at Broadview Heating is committed to bringing you the best customer service available. We pride ourselves in going beyond our customers expectations with prompt and efficient service. We use the latest technology to maintain a database of our customers prior service history at our fingertips so our technicians are prepared for each service call. We make sure to follow up with our customers to ensure each call they make is handled to their satisfaction. We pass along all our customers feedback to each technician and continually recognize and reward them for a job well done.
We work together to ensure you are completely satisfied with your total Broadview Heating experience.
Our office hours are from 8-4:30 weekdays. If you need service before or after these hours, we have a live answering service to take your emergency call and forward it to our on call technician.
Tom Olecki
Time with Broadview Heating: Since 1973
Years of Experience: 47
Position within Company: President
Training and Expertise: State of Ohio Licensed HVAC, CFC Certified, Air Balance Certified, management, and sales
Fun Facts and Interests: Started the HVAC field at age 13, enjoys classic car restoration, boating, and watersports. Broadview Heating is the only job he has ever had.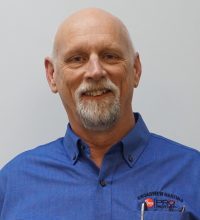 Tim Olecki
Time with Broadview Heating: 44 years
Years of Experience: 46 years
Position within Company: Owner
Training and Expertise: State of Ohio Electrical Contractor License, Home comfort solutions, commercial and residential electrical systems
Interests: History, traveling, hiking, cross country skiing, Pontiac muscle cars, classic Chevys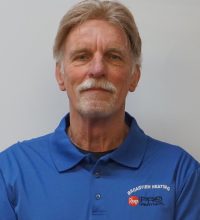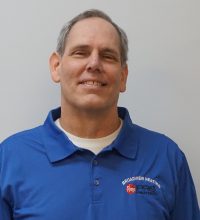 Kevin Olecki
Time with Broadview Heating: 16 years
Years of Experience: 16 years
Position within Company: Install Manager
Training and Expertise: EPA Certified, NATE Certified, Lead Certified
Interests: Off-roading, dirt bikes, four-wheelers, snowmobiles, old/classic cars, guns, boating, fishing, camping, and living his best life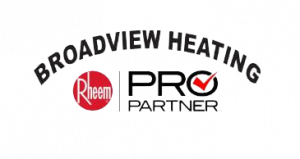 Mark Olecki
Time with Broadview Heating: 10 years
Years of Experience: 10 years
Position within Company: Parts Manager
Training and Expertise: NATE Certified, OSHA Certified, installation, and excellent customer service
Interests: Ohio State football, RC Mischief, coaching baseball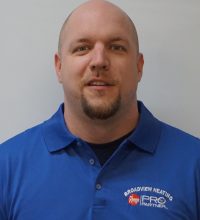 Juli Olecki
Time with Broadview Heating: 2 years
Position within Company: Controller
Training and Expertise: Kent State University, financing, and customer service
Interests: Boating, kayaking, water sports, time with family, and traveling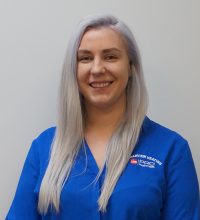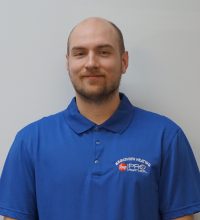 Lynn Marrer
Time with Broadview Heating: 5 years
Years of Experience: 15 years
Position withing Company: Receptionist
Training and Expertise: Marvinized
Interests: Church choir, reading, charity work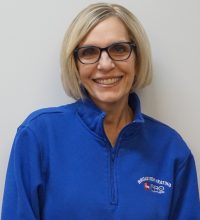 Mason
Time with Broadview Heating: 9 months
Position within Company: Shop Guy
Training and Expertise: Training at Broadview Heating, changing oil, and making metal
Interests: Working on cars with his dad and playing Xbox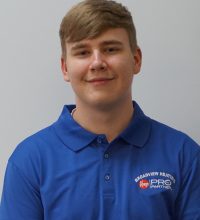 John
Time with Broadview Heating: 7 years
Years of Experience: 15 years
Position within Company: Installer
Training and Expertise: Universal License
Fun Facts and Interests: A family guy who enjoys working with his hands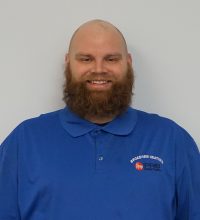 Brian
Time with Broadview Heating: 1 year
Years of Experience: 25 years
Position within Company: Lead Installer
Training and Expertise: EPA Certified, Fire Caulk Certified, installation, and new construction
Interests: Outdoor events, fishing, playing with his kids, and enjoying family time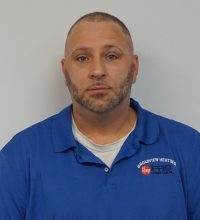 Matt
Time with Broadview Heating: 1 year
Years of Experience: 20 years
Position within Company: Installer
Training and Expertise: Universal EPA Certification, HVAC service and install
Interests: Spending time with his children, international travel, and chocolate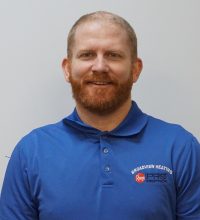 Ryan
Time with Broadview Heating: 1 year
Years of Experience: 2years
Position within Company: Installer
Training and Expertise: Type I – Type II CFC
Fun
Facts and Interests: A family man who likes sports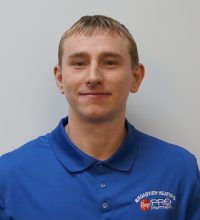 Paul
Time with Broadview Heating: 1 year
Years of Experience: 1 year
Position within Company: Installer
Training and Expertise: Broadview Heating, chimney liners, HVAC install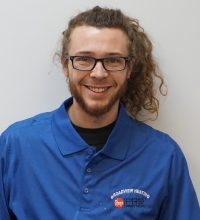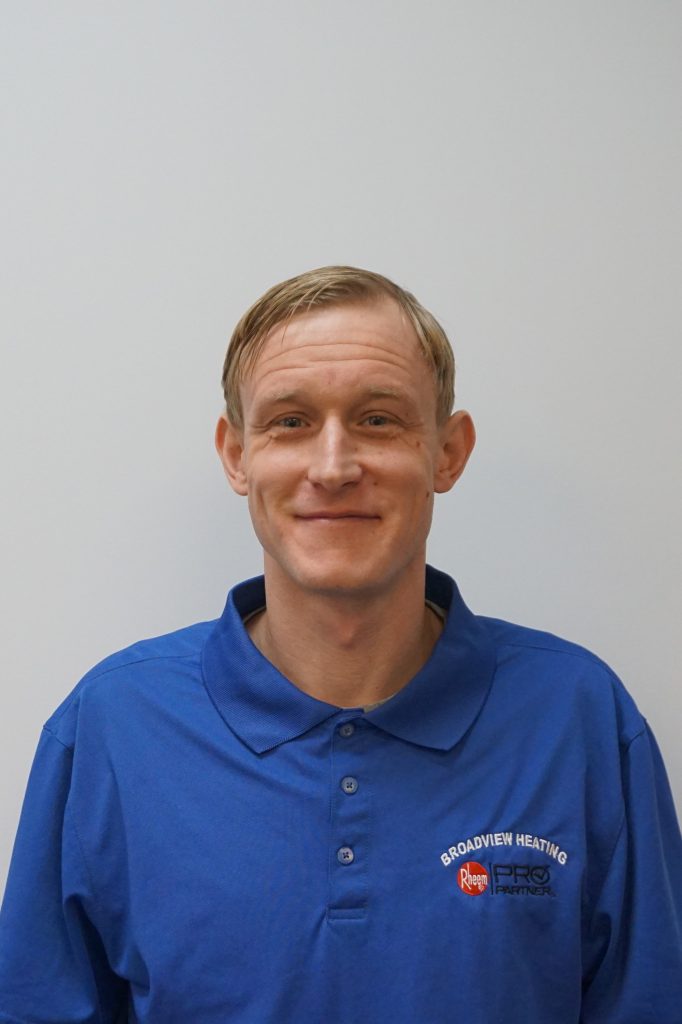 Dale
Time with Broadview Heating: 6 Years
Years of Experience: 9.5 Years
Position within Company: Service Technician
Training and Expertise: NATE Certified, CORE Certified, customer service
Fun Facts and Interests: Lives in Cleveland, collects old advertising signs, likes old cars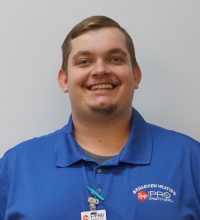 Angelo
Time with Broadview Heating: 1.5 years
Years of Experience: 6.5 years
Position within Company: Service Technician
Training and Expertise: Universal EPA Refrigeration License, NATE Certified, FlashShield Certified, Water Furnace Certified
Interests: Music, sports, computers, technology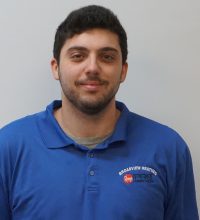 Mike
Time with Broadview Heating: 9 months
Years of Experience: 5 years
Position within Company: Service Technician
Training and Expertise: Fortis College-HVAC Diploma, ESCO EPA Certified, OSHA Certified, Light Commercial and Refrigeration Certified, ICE Certified, NATE Certified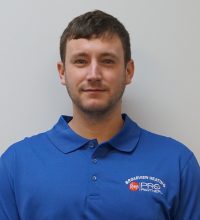 Adam
Years of Experience: 10+ years
Position within Company: Technician
Training and Expertise: The Westside Institute of Technology, NATE Certified, IAQ Certified
Interests: Hiking and fishing